Dvc Villa Cuadruple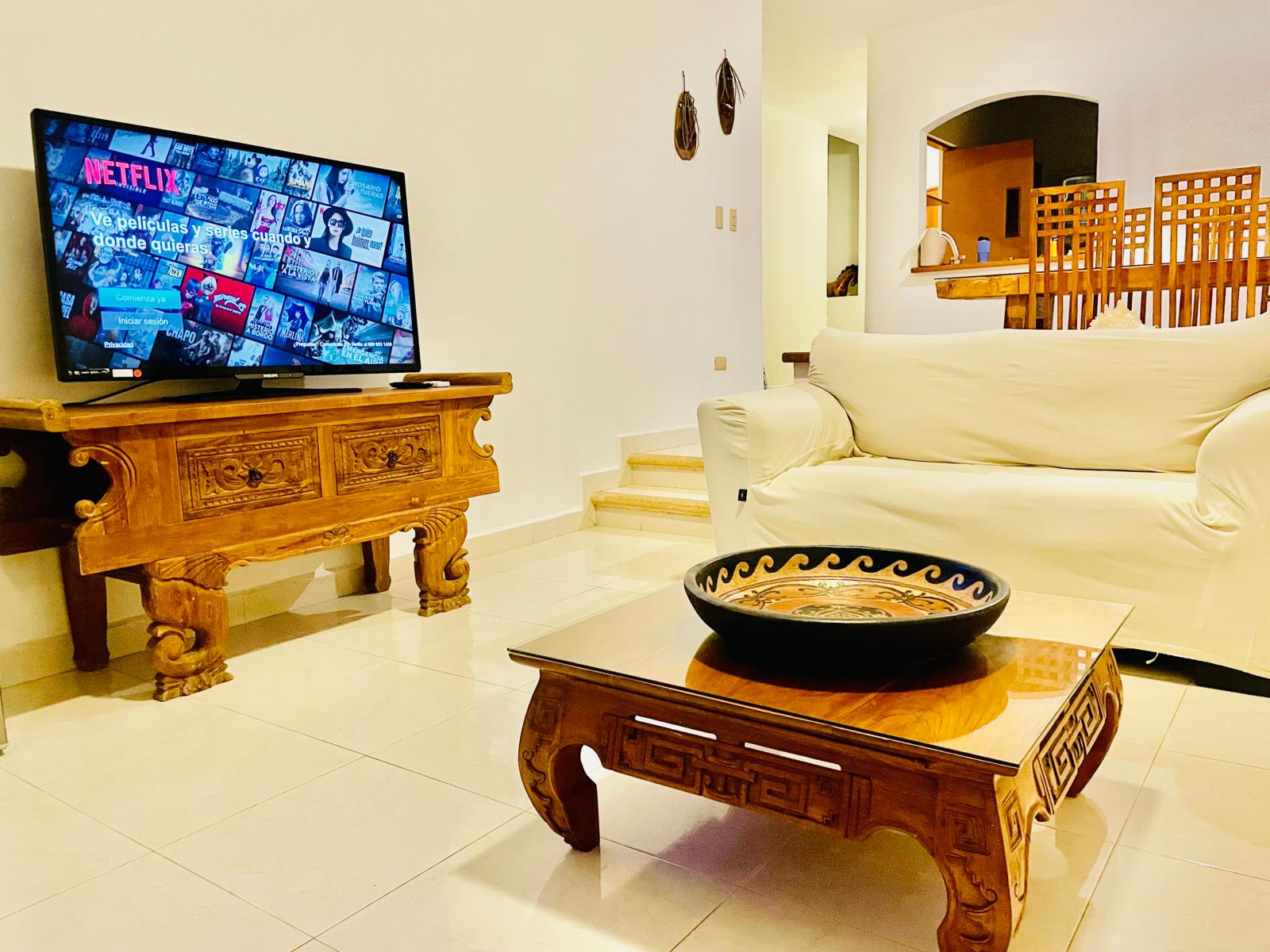 Size: 800 m2
Occupancy: 38 Adults
Book now
In an 8-villa complex, located in a prime location, it offers a luxurious vacation experience. The villas are all fully furnished and equipped with modern amenities to ensure a comfortable and enjoyable stay.
The 4 villas within the complex are arranged side by side, surrounded by lush gardens. Each villa offers a panoramic view of the large communal pool, which is the perfect place to relax and enjoy the sun.
In total, there are 14 rooms, providing a total capacity of 38 people, ideal for large groups or extended families. The rooms are spacious and well-appointed, with comfortable beds and elegant decor. Each villa also offers a full kitchen, with all the appliances and utensils necessary for cooking delicious meals. Additionally, the villas are equipped with cable TV, air conditioning, and Wi-Fi connection to ensure modern comfort during your stay.
The location of the villas is particularly advantageous, being only 500 meters from the famous 5th Avenue, which is one of the most well-known streets in Playa del Carmen, with a wide range of shops, restaurants, bars, and nightlife. Moreover, the beach is easily accessible by foot, allowing guests to enjoy the sandy beaches and crystal-clear waters of the Riviera Maya.
The villas also offer the opportunity to enjoy outdoor time in the communal garden, perfect for relaxing and socializing with other guests of the complex. The pool is an ideal place to cool off and spend leisure time under the Caribbean sun.
In summary, the 4 villas within this complex offer luxurious accommodation for large groups, with a prime location near the main attractions of Playa del Carmen, while also providing modern comforts and a relaxing environment with a communal garden and pool.